EXCITING NEWS! WE ARE OPENING FOR CURBSIDE PICKUP ON JUNE 1ST!
How does curbside pickup work?
You let us know what items you wish to reserve, we get them for you, notify you of pickup time & you pick them up on our front porch.
Here's the complete procedure:
INSTRUCTIONS FOR ORDERING
You can only order materials available in our library. There is no interloan library service between libraries at this time. You can start ordering May 30th by calling us: 287-2945. We do not accept instant messaging on Facebook, Twitter or email requests.
1) Patrons are encouraged to look for desired materials in on-line catalog ;
https://catalog.ellingtonlibrary.org/ checking for availability in our library. You will not be able to place holds on-line. Patrons are not permitted inside the library to browse the collections. We will advertise new and high-interest titles on our website https://www.ellingtonlibrary.org/  so you can have a better knowledge of what materials we have available
2) Contact the library by calling 287-2945 clearly stating your name, phone number, TITLES and author requested.
PICKUP OF RESERVED MATERIALS
1) The library staff will contact you by phone when your reserved titles are ready for pick up. Pickup times available on Mondays from 12 – 3pm. and Thursdays from 4 – 7pm. When you arrive to pick up your items we will meet you at the front porch with your items in a bag. If we do not know you we may need to ask for identification. If you are not able to come to the porch we will bring reserved materials out to your car. Due dates are back to normal – 2 weeks for books and one week for DVDs.
If after 2 weeks you have not picked up items they will be checked back in and returned to shelves
RETURNS OF ITEMS
Please drop off your returns in our Dropbox. All materials returned will be quarantined for 72 hours before we check them in. This means the books/dvds will remain on your account for three more days after your return. No fines will occur. Our staff will be wearing masks and gloves and using sanitizer when handling your materials.We're sorry but at this time, we are not able to make copies for you or use the fax machine. No patrons are allowed inside the library and no computer usage at this time. Thank you for your understanding and patience as we try new things in order to better serve our patrons during these times of closings.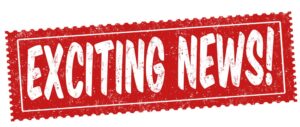 Curbside Pickup Starting June 1st