We want you to know that even though our building may be closed but we are still hard at work trying to find ways in which we can serve our community in light of all these restrictions. First we want every patron to understand that when we get the go ahead to reopen we will be observing a day of cleaning and sanitizing the interior as we take the sanitary conditions of our library seriously. Any books or DVD's that were in our book drop before we closed will be wiped down with approved disinfectant wipes. The front page article of the newsletter contains some very important links that the Chautauqua- Cattaraugus Library System (CCLS) has made available to all patrons so you can continue to read books, newspapers and listen to audio books on your devices. They have worked hard to provide these services to you and I encourage you to take advantage of them. Some of them you do not even need a library card for!
One thing that did not get in the newsletter: Our library is still going forward with the Can & Plastic Recyclable drive. It will be the Saturday  after Memorial Day in May starting at 9am. We can take all those clean, empty recyclable cans and bottles leftover from your Memorial Day celebration off your hands. Unfortunately we are not accepting glass for this drive. Bring them down to the library and fill our front porch with them! We'll recycle them for you and you'll feel good knowing you were able to help the library.
Click on the Ellington Farman Library April newsletter link below to read the full version  and see all that your library still is doing to help our community and patrons get thru this difficult time together. Everyone remember to heed all the recommendations from the health department which you can find direct links to on the right side of this site.
https://www.facebook.com/Ellington-Farman-Library-798032366989209/timeline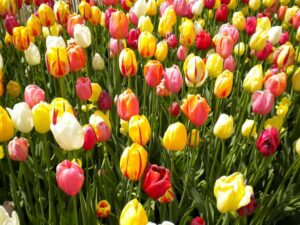 Ellington Farman Library Newsletter is Ready for You