Many libraries, including Ellington Farman Library, are not physically open but we still have some fantastic resources at our fingertips that can help you cope with being a little isolated or cooped up with the kids with not much to do. Libraries and especially Chautauqua-Cattauraugus Library System to the rescue! Click on our Facebook link below this article and stay tuned every morning at 9am and evening at 9pm for some great ideas and links to wonderful resources you can use to keep the whole family entertained and still learning…. but don't tell the kids about that learning part 🙂 There's virtual tours to museums, aquariums and zoos for your animal lovers. Read all your children's books already? Then curl up at night as a family and listen to authors read their books. Check out some links that will help you get the creativity flowing with some average household items. Raining outside? Check out our dance video links, move the furniture and start your own dance party!  There's lots more and we thank Valle from  CCLS for some great ideas.  Click on the Facebook link, follow us every day, 9am and 9pm. Stay tuned!
https://www.facebook.com/Ellington-Farman-Library-798032366989209/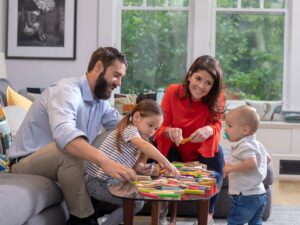 Libraries have Awesome Resources!